DRAWings 8 PRO: NEW FEATURES
DRAWstitch launches the new DRAWings® version 8
DRAWings® has been the first embroidery software to be fully integrated with a graphics designing software. Now, DRAWings® 8, goes one step beyond with the powerful combination of its new easy-to-use built-in designer and its ability to work seamlessly with a graphics software left intact! Create your own designs from scratch with far more ease, transform and edit shapes, add text, all in 3D designing mode.
Produce stunning designs with crystals/rhinestones easily that you can combine with embroidery or textile printing. 
Now every design can be your embroidery fill type that will fill in your new creations. The array fill will change the way you used to fill your embroidery designs The new automated monogramming tool together with the hundreds of decorative frames (Borders, Corners, Sides) will give you all you need to create your monogram designs. You can now use the software to create and cut your appliqué designs or any other material by connecting it directly with the most popular cutters in the market.
NOTE: DRAWings® 8 comes in one edition: the equivalent of the up to now known as "Professional Edition" of DRAWings software and reads all ".DRAW" files created from any previous version. 
All features and tools of the previous Professional Editions have remained intact in this new DRAWings® 8 version.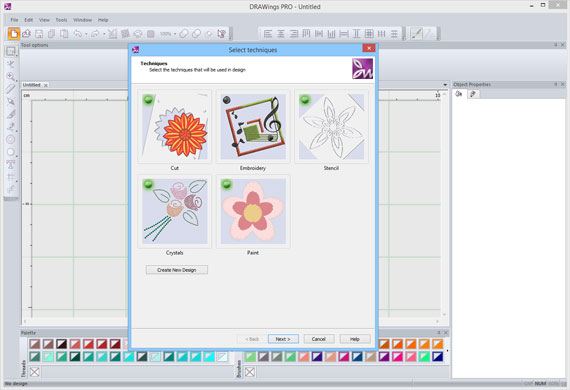 TECHNIQUE SELECTION
Ability to select from the start up wizard which techniques you will use to create the design you want. You can select from the following techniques: Cut, Embroidery, Crystals, Stencil and Paint. For example, if you want to create a design that will be cut at your cutter, you have to enable only the Cut technique. The software will filter the available tools and show you only those that can be used for your design.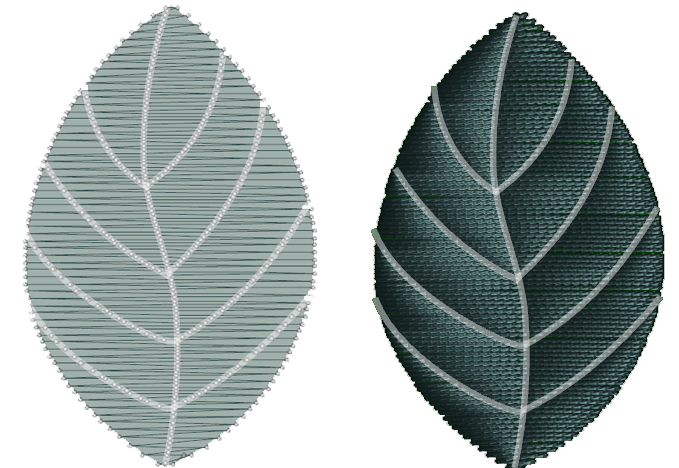 VECTOR FILL PEN TYPE
With the Vector fill tool you can create beautiful designs by drawing over large Satin on Step filled shapes. Every curve you are drawing it is automatically converted to stitch penetration points in the shape below. Apply Array fill to a shape and fill it with a Vector fill object to create unique and complex effects on your Satin/Step filled designs. It also can be used for splitting wide Satin bars and avoid having too long satin stitches.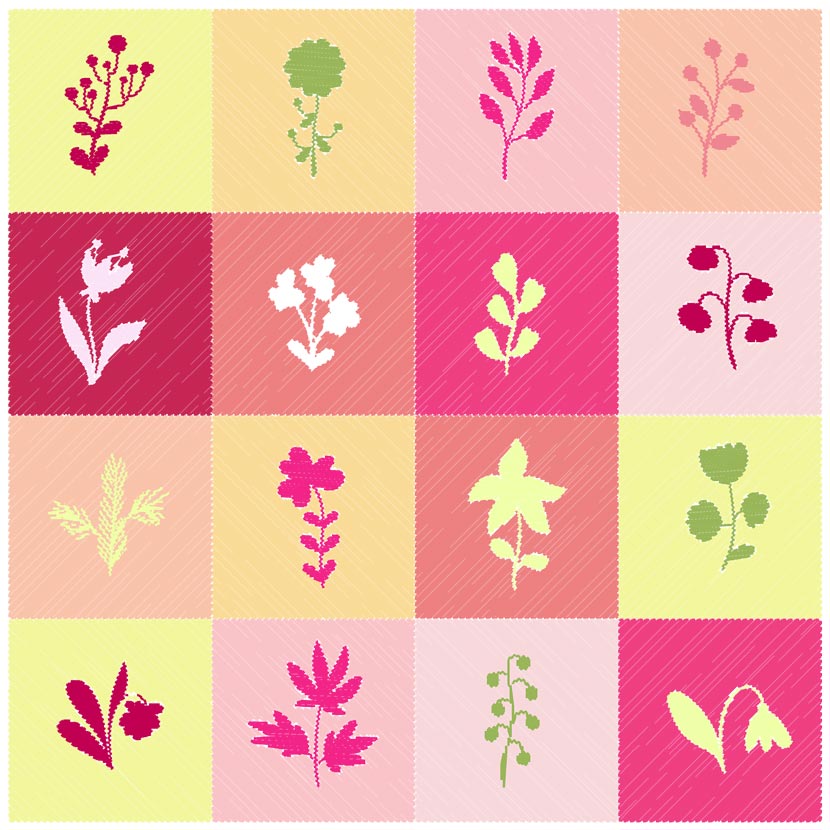 PAINT YOUR DESIGNS
You can create designs that can be painted from your Cutter by switching the cutter blade with a brush or pen. There are different paint fill types that you can use and create unique designs. The Paint types that are available are the following: ZigZag, Fill, Row-fill Fill types, and Line, ZigZag Pen/outline types. Each type has its own parameters, which you can adjust according your preferences.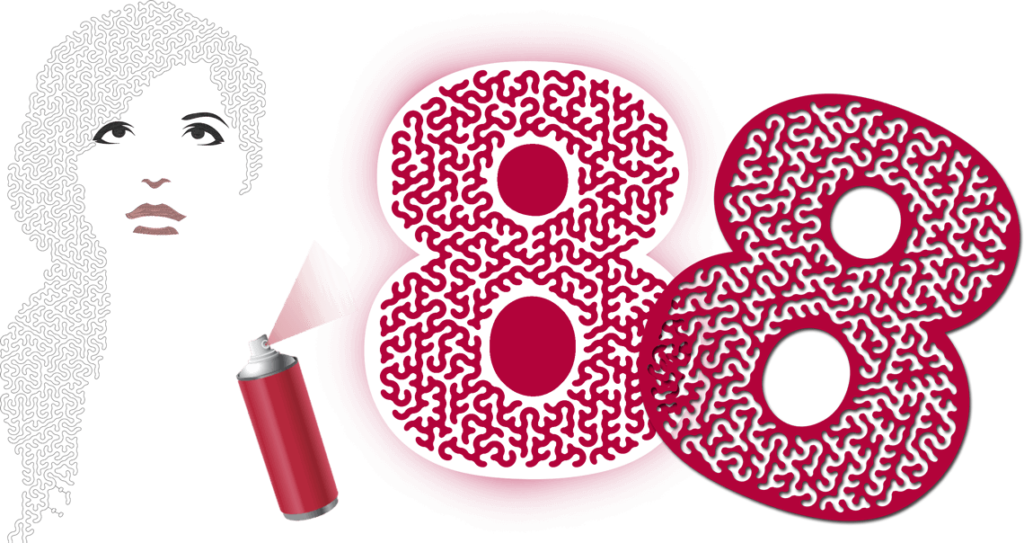 STIPPLING FILL TYPE
Create beautiful designs with stippling that you can use either for embroidery or quilting. It is very easy to use and adjust. Quilting was never easier.
MORE APPLIQUE OPTIONS
You can now set the holding stitches to E-stitch or Zig-Zag and select the way the fabric will be trimmed from the Fabric trim option. A new feature to remove overlapped Applique is added. The Fabric trim option that you will select, will affect the way the applique design will be embroidered. The applique fabric can also be cut with your Cutter.

CUTTER PARAMETERS
On each fill or pen type that is related to the cutter, cutter parameters are added. You can now adjust the following: Cutter presets  |  Cutter speed  |  Cutter pressure  |  Cutter passes  |  Blade depth  |  Blade color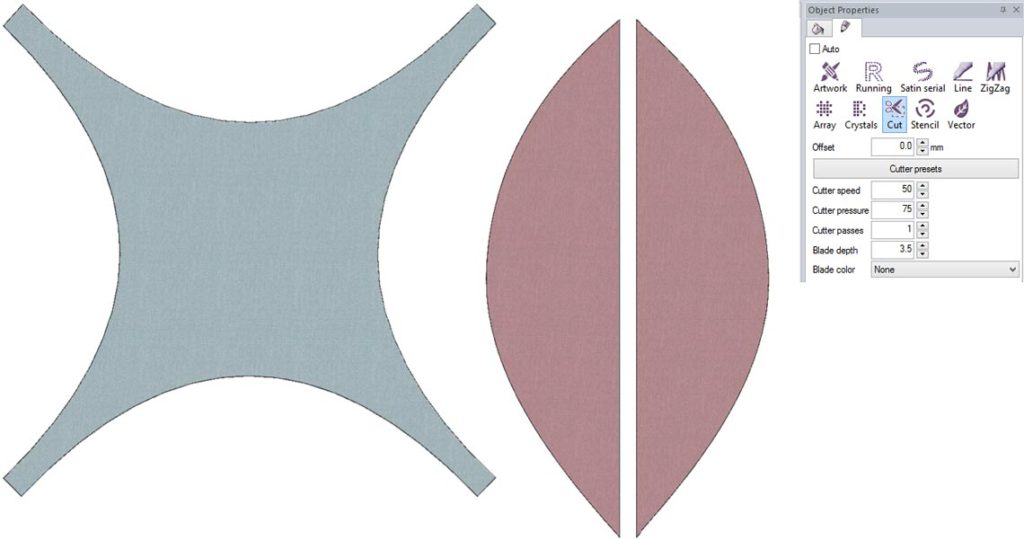 CUT PEN TYPE
Cut pen type allows you to create cut objects directly. For each cut object you can adjust the offset and the cutter parameters. Quilting is now easier than ever. Cut your fabrics easily in various shapes and create beautiful quilt projects.

SELECT YOUR CUTTING MAT
You can now select a cutting mat for your cuts, in the same way you used to select a hoop for your embroideries. Adjust the design on the cutting mat and be accurate with with your creation.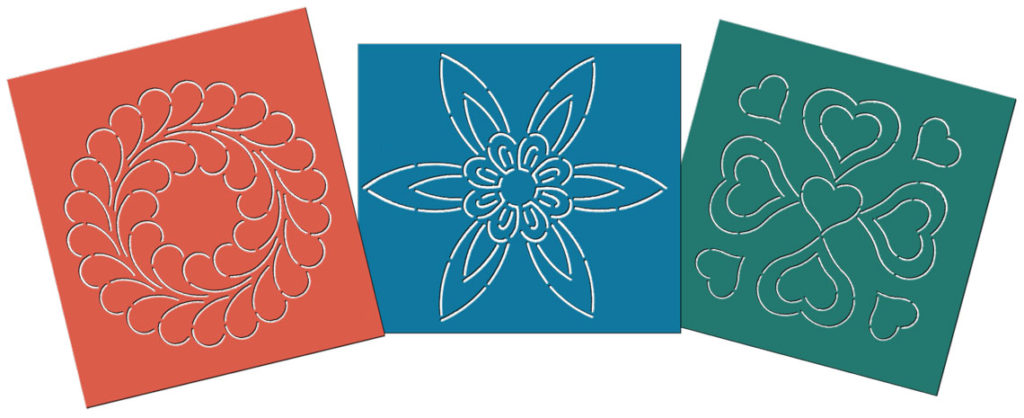 NEW STECIL PEN TYPE
You can now convert any open shape or line art shape to stencil. You can add stencil bridges through node editor and create beautiful stencil designs for any use.

NEW IMPROVED FILE FORMAT SUPPORT
Improved support for .AI format up to CC
Improved support for .EPS format up to CC
Improved support for .svg files
AUTOMATIC  UPDATES
DRAWings 8 PRO now periodically checks for updates and informs you if there is any new additions for your software. Now you will be always up to date and use the software always with its latest features.
INCLUDES WINGS MODULAR® 6 BASIC
, 
TEXT 
and 
EDITING
 modules with many new abilities.
In DRAWings 8 PRO package, Wings' modular 6 embroidery software comes with "Basic", "Text" and "Editing" modules only, that includes many useful embroidery abilities and communicates directly with DRAWings 8 PRO. The Editing module is the new addition in DRAWings 8 PRO that enhances even more the editing features of the package. Inside Wings' modular 6 you have stitch editing abilities, combine embroidery designs by copy and pasting parts of different designs, re-sequence objects, use Pre-digitized fonts to add text on path or inside envelope, change entry and exit points of a design, adjust advanced embroidery parameters such as Density, Underlay, Fix and Lock stitches, change Corner style, adjust compensation, add half pitch compensation, variable pitch on stitch objects and more. In addition Wings' modular "Basic" module comes with more than 3000 free embroidery designs.
Some of the available features of Editing module are listed below:
Editing abilities for stitch data files(like .dst, .pes, .jef, etc.)
Split stitch objects( like those inside .dst, .pes etc. files)
Re-sequence objects by click and dragging the objects on the Sequence manager
Transform selected objects by creating copy or not
Change the Satin Width (on stitch data objects) by specifying the Growth or the shrink in mm and the direction
Change the density of the selected objects
Rotate, Scale, Mirror selected objects
Convert Step to Satin(on stitch data objects)
Edit Step patterns
Stitch object alignment
Reverse Stitches of the selected Stitch data objects
Smooth the Stitch data objects
Split the Stitch data objects by specifying lines
Create copy of the selected objects by reference line
repeat the last made modification
Specify if the copies of the objects will be placed at the end or after the initial
Duplicate the whole Design
2-point copy of objects
DRAWings 8 PRO Features List
» NEW Technique selection
» NEW Paint your designs
» NEW Vector fill Pen type
» NEW Stippling fill type
» NEW More Applique options
» NEW Cutter parameters
» NEW Cut pen type
» NEW Select your Cutting mat
» NEW Stencil pen type
» NEW Improved File format support
» NEW Software key for more freedom
» NEW Automatic Software Update
» NEW Wings' modular 6 embroidery software Basic-Text-Editing modules is included in the package
» Ability to save cutwork designs as .plt, .svg, or .dxf files
» Unique Array fill ability. Fill your shapes with any other shape or design as an array
» Complete clipart library with hundreds of designs that you can use in your embroideries
» Create beautiful monochrome or CMYK (Cyan, Magenta, Yellow, Black)) color photo-stitch designs
» Magic wand – Designing tool that can make your designing life easier
» Circular array Contour ability with or without Equal steps
» Ability to rotate the Rectangular arrays during their creation
» More styles for quilting and ability to mirror any style.
» Complete Monogramming Utility with many readymade frame designs
» Create stencil designs
» Print and Cut shapes
» Supports CorelDRAW X7 32bit edition
» Create beautiful designs with crystals/rhinestones
» Create cutwork designs for appliqué or any other use
» Direct connection with most known cutters
» Ability to use abbreviations in text art designs
» Now you can also convert Open Type Fonts (.otf) to embroidery
» Support for .AI .EPS format up to version CS5
» Export to .VP3, .MST and .SEF file formats
» Rotation in rectangular array
» Inertia / kinetic scrolling
» Every time you hover over a specific object on the sequence manager, the respective object is focused on the screen
» Sequence manager – Group objects by color
» Ability to remove backdrop
» Select by stitch type even if no object is selected
» Short colors by Name or Color in Color palette
» Auto-border with remove holes ability
» Ability to ungroup all grouped object at once
» Support for different Crystal shapes(Round, Drop, Square, Triangle, Navette and Baguette )